Aylburton Babies & Toddlers Group
Aylburton Babies & Toddlers Group meets at the Aylburton Memorial Hall every Tuesday from 9:30 to 11:30 (term times only).
We charge a nominal fee per session to cover Hall rent.
The Hall is an ideal venue, given its proximity to the village field and new play area.
Many of our attendees have brought more than one child over recent years, and we provide useful networking and support for local mothers in a rural area.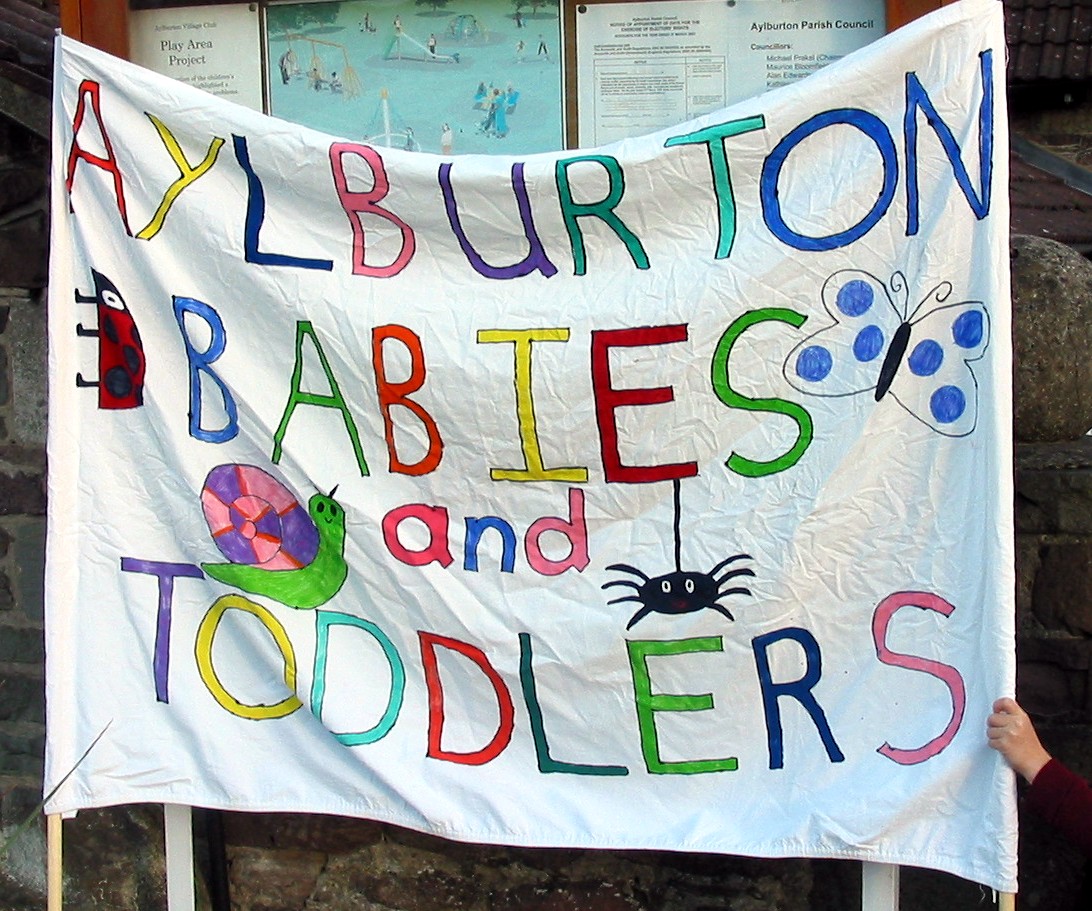 We are a small group, with an average weekly attendance of between ten and fifteen babies and toddlers. We have no paid staff, and all committee members and organisers are volunteers. Our age ceiling is about 3 years. We have maintained our membership over the years, advertising locally and attracting a diverse range of families from a ten mile radius. Our fund raising activities are on going throughout the year. Refreshments are provided for adults and children at each meeting. In the Spring and Autumn seedlings, plants and apples are sold. There is a stall of baby goods and books at the Aylburton carnival. 2007 saw our first formal participation in the Aylburton carnival parade.
We are currently developing our web site to further promote our activities.